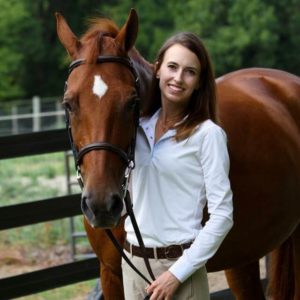 Shelby Nicoletti | TxTRC Program Director | TxTRC Head Instructor
Shelby has been a professional in the equine industry for nearly twenty years. After graduating from Baylor University with a BBA in Business Journalism, she decided to follow her passion and worked under many top equine professionals in a variety of disciplines. In 2008, stumbled upon a job in therapeutic riding, and discovered a career that combined horses and helping others. Shelby has had the opportunity to work for several PATH International Premier Centers and achieved her Certified Horsemanship Master Instructor Certification, PATH Intl. Advanced Instructor Certification, USEF Para Dressage Coaching Certification and Equestrian Special Olympics Coaching Certification. She has coached riders to high placings in Special Olympics and AQHA/NSBA shows for Equestrians with Disabilities. Shelby is also a certified Texas Special Education Teacher. In her spare time, she enjoys spending time with her family — her husband and three children.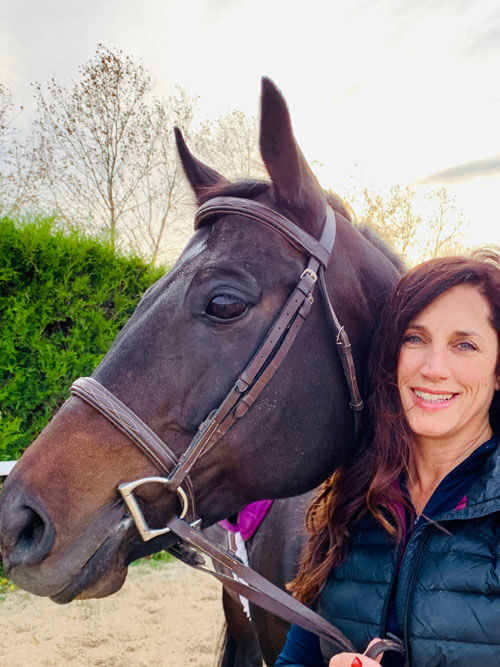 Tami's love for horses began when her father introduced them to her at the age of 2. She owned a couple of horses up until the age of 14, but never competed. Tami has always had the love of horses and wanted to be around them again. In 2001, she started volunteering at Equest in Wylie, Texas, which is a PATH International Premier Center. Tami started working part-time in 2002 as a stable hand and continued volunteering during the week and weekend. Tami finally realized that she wanted to do more than just volunteer, she wanted to become an instructor as she thoroughly enjoyed seeing what therapeutic riding does for clients with special needs. In 2010, Tami became a Registered Instructor and began teaching at Equest until 2017. Tami is also a Mentor through PATH International and a Special Olympics Coach. Tami also works as Sr. Executive Assistant at T-Mobile in Frisco. In her spare time, Tami loves spending time with her 4 legged children, 3 cats and her horse Legend.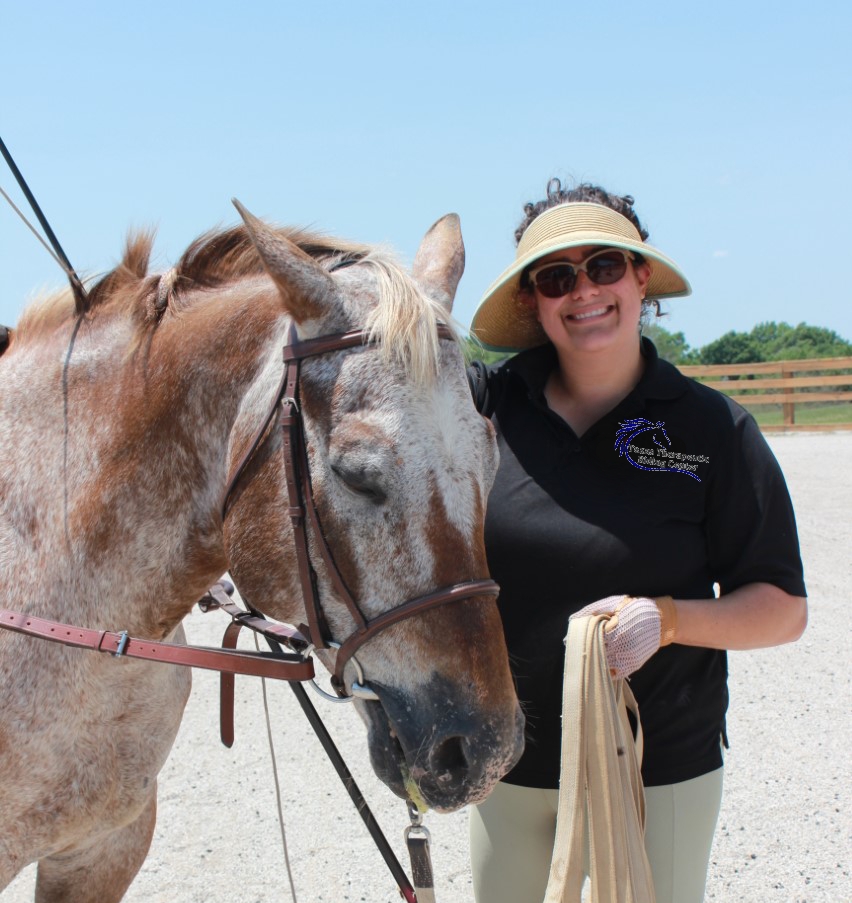 Naomi George | Instructor
Naomi was born and raised in Dallas, TX. She started riding at a young age, always looking to learn more about horses. Raised in the local hunter jumper circuit, Naomi took up dressage and eventing in college. After completing a B.S. in Animal Science from Texas A&M University, Naomi discovered the joys of equine assisted activities and therapies (EAAT). Naomi has worked at many PATH Intl. Premier Accredited Centers, completing a number of certifications including Advanced Therapeutic Riding Instructor, Certified Therapeutic Riding Instructor, Interactive Vaulting Instructor, Equine Specialist in Mental Health and Learning, Certified Mentor and Site Visitor. She is passionate about providing quality professional development and works with EAAT professionals all over the world via web based mentoring. Outside of the arena, Naomi enjoys spending time with her family, gardening and cooking.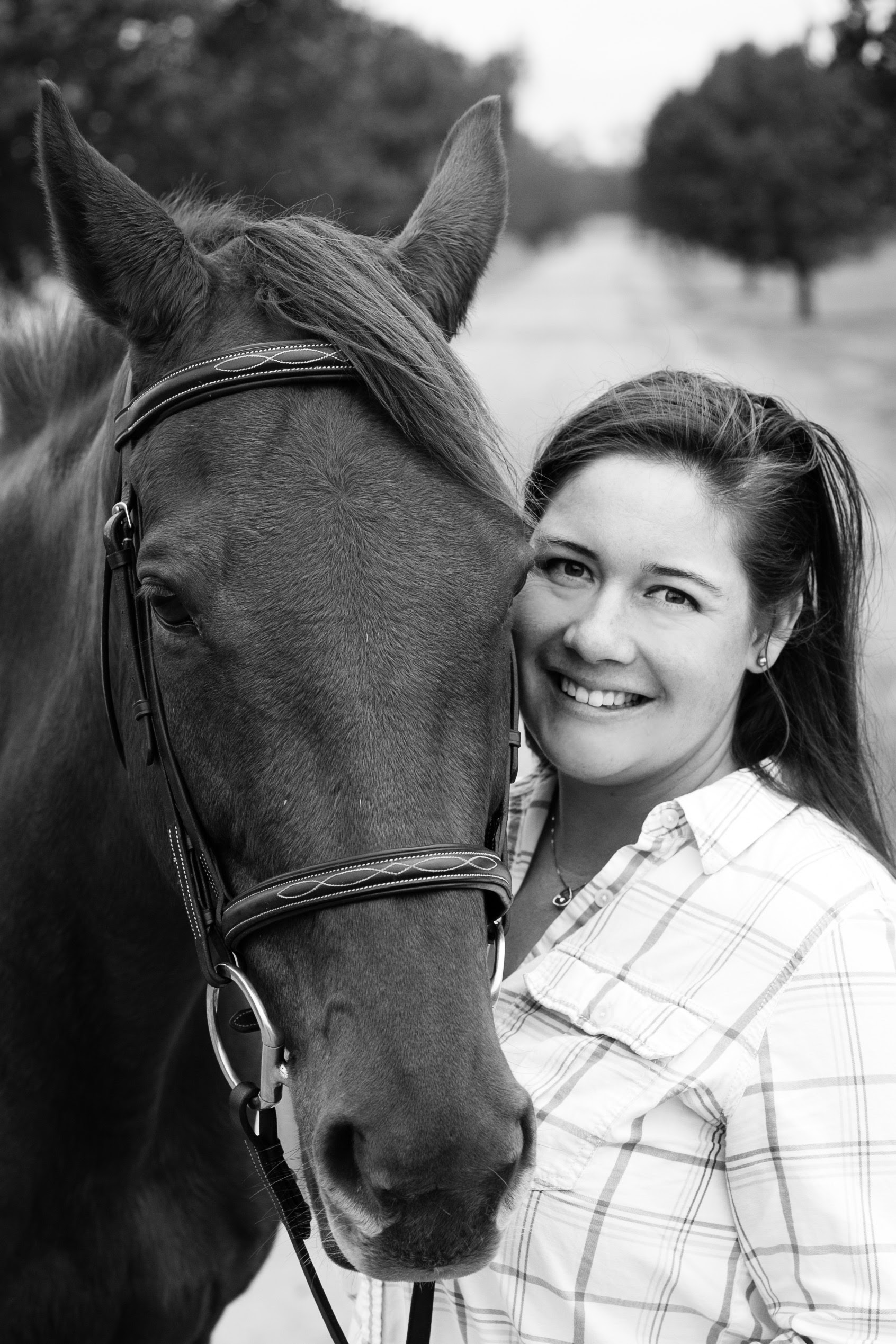 Chandalyn Trible | Instructor
Chandalyn Trible has been in the horse world her entire life. She was lucky to be born into the riding world as her mom was a Hunter Jumper trainer. Chandalyn grew up riding around her family farm in Georgia and helping with her cousin's riding school during the summers in Myrtle Beach. Her competitive side really started to bloom in high school as she competed in local shows during that time. In college she competed on the IHSA team at Wesleyan College and then transferred and rode at St. Andrews University. Chandalyn took her passion for animals and riding and graduated in 2013 with a degree in Therapeutic Horsemanship, while completing her Registered Certification from PATH Intl. After graduation Chandalyn worked for Hunter Jumper Trainer Shep Welles gaining more knowledge as a trainer herself. In 2014, Chandalyn took a job as an instructor at Montgomery Area Nontraditional Equestrians in Montgomery, Alabama. There she was the Lead Instructor, Equine and Facilities Director. In 2018, Chandalyn, along with her husband, three dogs, and OTTB moved to Texas to find new adventures in their careers. Since being in the Therapeutic Industry, Chandalyn has been able to receive her Advanced Certification through PATH Intl., Level 1 Driving Certification through PATH, and her Level 3 for Physical and Cognitive Instruction of Riders with Disabilities through the Certified Horsemanship Association.